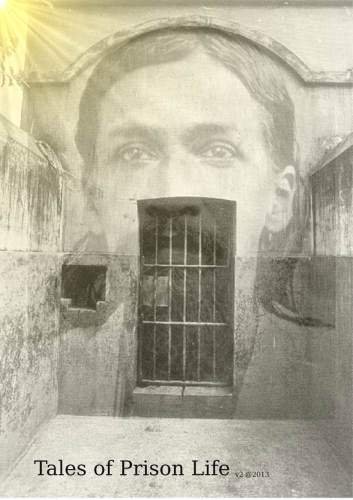 Tales of Prison Life
Sri Aurobindo was arrested for conspiracy on 5th May 1908 and spent one full year in Alipore jail while the British Government, in a protracted court-trial (which came to be known as "Alipore Bomb Case" ), tried to implicate him in various revolutionary activities. He was acquitted and released on 6th May 1909. Subsequently he wrote a series of articles in the Bengali journal "Suprabhat", describing his life in prison and the courtroom. Sri Aurobindo made a brief mention in these articles of his spiritual experiences in Jail. Later he publicly spoke on the matter in the "Uttarpara Speech".
Present Edition: Tales of Prison Life is an English translation of Karakahini (Bengali) by Sri Aurobindo is a series of nine articles published in the Bengali monthly Suprabhat in 1909-10. This series remained incomplete as Sri Aurobindo left Bengal in 1910. Karakahini came out in book-form in 1920 and published by Sri Aurobindo Ashram. It is a new and alternative translation produced by:
Sri Aurobindo Institute, Calcutta
http://www.sriaurobindoinstitute.org/
---
Book Details
Author: Sri Aurobindo
Print Length: 97 pages
Publisher: Sri Aurobindo Institute, Calcutta
Book format: PDF, ePub, Kindle
Language: English
---
Book Download:
---
Sample
Tales of Prison Life
The year of 1908, Friday, first of May. I was seated in the "Bande Mataram" office, when Shrijut Shyamsundar Chakravarty handed over a telegram from Muzaffarpur. I learnt from it of a bomb explosion in Muzaffarpur that had killed two European ladies. I further gathered from the day's issue of the "Empire" newspaper, that the Police Commissioner had claimed knowledge of the identity of the people involved in this murderous act and assured of their imminent arrest. I was not aware at the time that the prime suspect was none other than me and the Police investigation featured me as chief murderer as well as the initiator and secret leader of the young Nationalist revolutionaries. Nor did I know then that this day would mark the end of a chapter in my life, that there stretched before me a year's imprisonment during which period all bonds of a normal human life would be rent asunder and that for a whole year I would have to live outside human society, like a caged animal. And that my return to the field of action would not be as the old familiar Aurobindo Ghose but as a transformed being with a transformed character, a transformed intellect, a transformed life, a transformed mind, who would emerge from the Ashram at Alipore to continue the work on new lines. Though I have described it as imprisonment for a year, in effect it was a year's seclusion as in an ashram or hermitage. I had been making strong personal efforts since a long time for sakshat darshan (a direct vision) of the Lord of my heart and had nurtured an intense aspiration of knowing the Preserver of the world, Purushottam (the Supreme Person) as friend and master. But the pull of worldly desires, attachment to various activities, and the thick veil of ignorance combined to prevent fulfilment. Finally the Compassionate, Sarva-Mangalamaya Shri Hari (All-Good Lord) removed at one stroke, all obstacles on my path towards him, brought me to a yogashram and Himself stayed as Guru and companion in that tiny Sadhan-kutir (seat of spiritual discipline). This yogashram happened to be the British prison. It is a strange contradiction of my life that the machinations of ill-wishing "enemies" – I still refer to them as "enemies" although it is no longer possible for me to consider anyone as such – has resulted in much greater benefit than the help provided by well-wishers. They intended to cause harm but the result was its opposite. The British Government's wrath had but one significant outcome: I found God.
This essay was not meant to be a historical record of my inner life during imprisonment; I merely wished to describe some of the outer events. However I thought it fit to begin the essay with a mention of the real essence of the prison-experiences – lest readers mistake suffering as the summary of my prison-life. Although it cannot be said of suffering, that there was none, the period, on the whole, passed in self-existent bliss.
…
https://auro-ebooks.com/wp-content/uploads/2013/11/Tales_of_Prison_life_v2_2013_250sq.png
250
250
Auro e-Books
https://auro-ebooks.com/wp-content/uploads/2023/06/auro-ebooks-logo.png
Auro e-Books
2013-11-24 23:20:12
2019-05-05 02:17:17
Tales of Prison Life