With Sri Aurobindo in Baroda by Dinendra Kumar Roy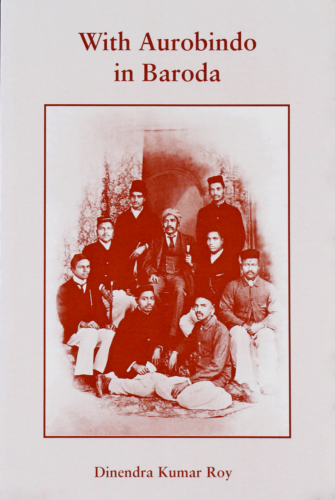 With Sri Aurobindo in Baroda
This is the first English translation of Aurobindo Prasanga (literally, "About Aurobindo"), a memoir by Dinendra Kumar Roy (1869-1943). A Bengali writer who was fairly well known during the first half of the last century, Dinendra Kumar lived with Sri Aurobindo in Baroda from 1898 to 1900 or 1901. The chapters making up this work first appeared in the journal Sahitya in Bengali year 1318 (1911-1912). More than a decade later, in 1923, they were brought out as a book. Some of Dinendra Kumar's references to historical and literary figures are explained in editorial notes at the end of the translation.
---
Book Details
Author: Dinendra Kumar Roy
Print Length: 45 pages
Publisher: Sri Aurobindo Ashram
Book format: PDF, ePub, Kindle
Language: English
---
Book Download
---
Contents
Publisher's Note
I
II
III
IV
Notes
---
Book Sample
With Sri Aurobindo in Baroda
I could never have imagined before the Bomb Case began that Srijut Aurobindo Ghose would become so famous, in such a short time; that throughout India the police force would keep him under constant watch; and that to prove the charge of sedition against him, the renowned barrister Mr. Norton would gulp down more easily than champagne thousands and thousands of rupees belonging to the poor of India and as dear to them as blood. I doubt whether anyone could have imagined such celebrity. Why, I doubt whether Aurobindo himself ever thought of the possibility of such a change in his destiny. But in a man's life many things happen that once lay beyond his imagination. And so the bureaucracy's attempt to prove Aurobindo a traitor did not astonish him.
After Aurobindo acquired this celebrity or notoriety, many things were said about him in various English and Bengali journals. Some time back I heard that a certain Mr. Palit had written his biography in order to spread his name in India and abroad. But Aurobindo hasn't yet crossed the threshold of his youth and the time for writing the story of his life has not yet come. Besides, for various reasons, it is not quite proper to bring out the biography of a living person. But self-interest knows no rules. It is therefore difficult for some to resist the temptation of pushing someone prematurely into the public gaze and making him dance there, especially if the sale of that person's life story can bring in a little money. I know that Aurobindo does not support such a public display. But there are many who are eager to know something about him. And I am sure that all those who are born as men in Bengal will be pleased and profoundly delighted to contemplate the story of Aurobindo's life. This is the reason I have sat down after twelve long years to write about my personal contact with Aurobindo.
…
https://auro-ebooks.com/wp-content/uploads/2020/12/Dinendra-Kumar-Roy-With-Sri-Aurobindo-in-Baroda-cover250sq.png
250
250
Auro e-Books
https://auro-ebooks.com/wp-content/uploads/2023/06/auro-ebooks-logo.png
Auro e-Books
2020-12-28 01:25:07
2020-12-30 10:25:45
With Sri Aurobindo in Baroda by Dinendra Kumar Roy