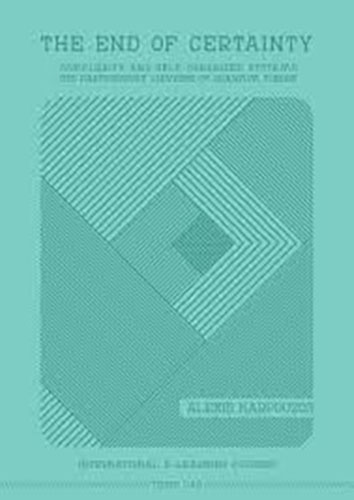 The End of Certainty
We live in a universe that can be seen and experienced from many different perspectives. We therefore need to look at the universe from many different angles. Everything and everyone is a form of the universe being expressed in a particular way. In other words, each one of us can say with absolute certainly "We are the Universe!" Since we are the universe, each one of us provides a valuable perspective that complements the contributions of everyone and everything else around us. Each of us is the universe being expressed in a particular location in a specific way. We're all part of the same moving and evolving cosmos, but the view of it is unique from each of our respective locations. This suggests that the universe is not only omnicentric, but that it is also multiperspectival – there are many different, and equally valid, viewpoints on this. Each one of us is a cosmic laboratory within which we can discover the secrets of the universe.We speak in various ways, we are each the universe having become aware of itself in our own unique way.
The insights that the universe has many different perspectives and is both cosmic and personal has great transformative potential, and is worth reflecting on deeply. Creativity and Modern Science Creativity and Theory of relativity In Einstein's theory of relativity, the notions of events (space and time simultaneity), mass and energy equivalence (special relativity), space expansion (big bang) as well as space and energy-mass equivalence, are introduced. General theory of relativity combined to quantum mechanics leads to the emergence of the whole universe from zero and absolute nothingness. Such "emergence-creation" of the universe from zero does not take place in space or time, since both are identical to the universe, space as energy expansion of the vacant space and time as a measurement unit of movement and change. Hence, the event, as "something" that takes place, and since it takes place, creates space, time and matter-mass-energy, constitutes a novelty.
---
Book Details
Author: Alexis Karpouzos
Print Length: 58
Original source: https://www.researchgate.net/publication/333617946_Alexis_karpouzosThe_End_Of_Certainty
Submitted by: Jenny Lavoro
Book format: Pdf
Language: English
Read more
https://d1xb8su0yqc3na.cloudfront.net/wp-content/uploads/2022/06/25005219/The-End-of-Certainty_350sq.png
350
350
Website Visitor
https://auro-ebooks.com/wp-content/uploads/2019/03/auro-e-books-logo.png
Website Visitor
2022-06-11 02:26:29
2022-06-25 00:52:41
The End of Certainty by Alexis Karpouzos