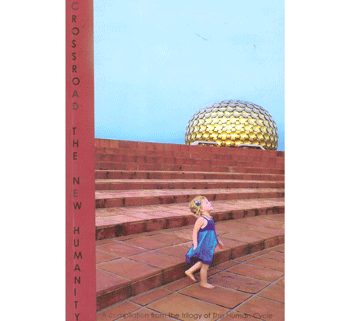 Crossroad: A New Humanity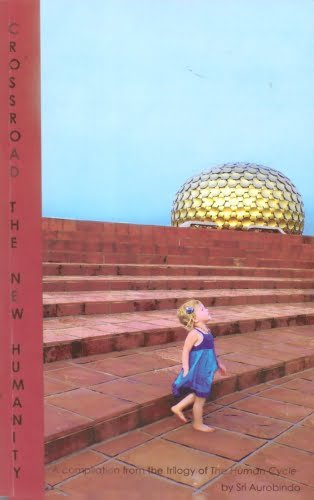 Crossroad: A New Humanity
Paulette has published an interesting new compilation in celebration of Sri Aurobindo's 150th birth anniversary. 'Crossroad: A New Humanity' contains extracts from "The Human Cycle", "The Ideal of Human Unity" and "War and Self Determination".
After examining the transition from the infrarational to rational, subjective and, ultimately, the spiritual age, along with the corresponding societal changes, the focus shifts to Sri Aurobindo's research on the nation and group-soul, and a World Union of all the people, concluding with what Sri Aurobindo called the need for a 'Religion of Humanity' and the dawning of the spiritual age.
The compilation also includes photos of Ashram sadhaks and Auroville pioneers, as well as drawings by masters of the Italian Renaissance.
The compilation is very timely as it reminds us, at a difficult moment, of the larger context of evolution, and that inner change, and not any form of social engineering, is the essential precondition of spiritual progress. "For it means that no machinery invented by the reason can perfect either the individual or the collective man; an inner change is needed in human nature…"
'Crossroad: A New Humanity' 1st edition 15th August, 2022. Published by PRISMA. Rs. 250 from Auroville outlets, SABDA and auroville.com
https://auro-ebooks.com/wp-content/uploads/2022/11/7-Paulette-book-scan-sq350.png
350
350
Auro e-Books
https://auro-ebooks.com/wp-content/uploads/2023/06/auro-ebooks-logo.png
Auro e-Books
2022-11-16 00:51:59
2022-11-16 01:04:28
Crossroad: A New Humanity