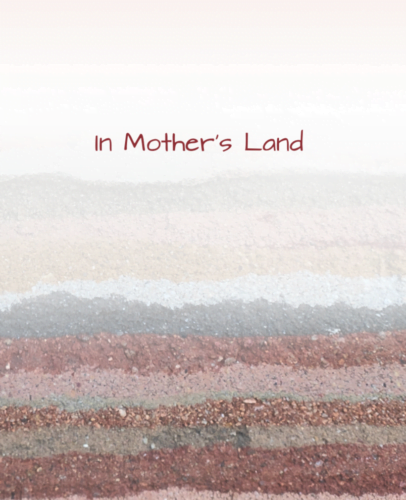 This is a collection of poems that have been coming to be written down and shared in the years that I have been living in Auroville – the experimental ground for "human unity in diversity" which The Mother (Mirra Alfassa) created to welcome home Her children from India and across the world.
---
Book Details
Author: Anandi Zhang
Print Length: 142
Publisher: Our Home (OH), under Auroville Art Service
Book format: Pdf
Language: English

---
Book Download
---
---
Contents
No Table of Contents.
Turn the pages to make your own discovery and connection.
---
Sample
Auroville
All reveals
All heals
All rejoins
All rejoices
*
I hold a smooth stone
And wonder
How much rubbing
It has gone through.
*
In Her moment of humour
Mother named bitter gourd "Sweetness".
Bitter, sweet…flavours of life.
Like or reject them, they just exist.
Significant or not, they still pass.
*
We speak little.
Even that much seems an excess
For we commune
In sacred, subtle, sweet ways.
---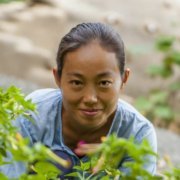 I'm Anandi Zhang. I live in Auroville. Poetic since childhood, I lost it somewhere along the way. Then, inspired by Sri Aurobindo's Savitri and sonnets, as well as Kabir, Rumi and others' poems, the poetic sense came back to me, and very organically I started to write down poetic expressions from inspirations, observations and reflections of life experiences. Mostly, the "poems" come on their own, in a poetic sense, images, words or whole poems, and I simply pen them down.

For me, poetry is a life-juicer, life-saver, and life-enricher. And I hope to inspire poetry reading and writing in a lot of people, to bring back the Poet that we are as eternal children. [Read more…]
https://auro-ebooks.com/wp-content/uploads/2022/09/anandi-zhang-in-mothers-land_sq350.png
350
350
Auro e-Books
https://auro-ebooks.com/wp-content/uploads/2023/06/auro-ebooks-logo.png
Auro e-Books
2022-09-10 04:38:54
2023-10-25 02:16:26
In Mother's Land