O Soul, My Soul! by Indra Sen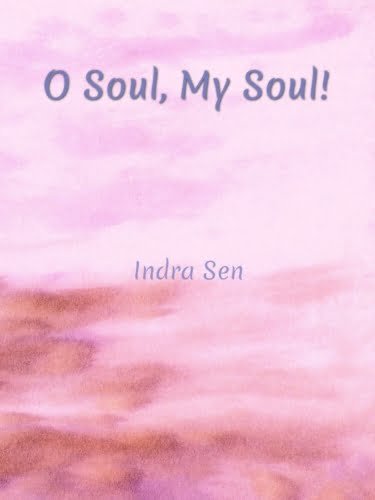 O Soul, My Soul!
3 essays written by Dr. Indra Sen:
O Soul, My Soul! – An essay on the goals of education as The Mother and Sri Aurobindo defined them. Dr Indra Sen also reflects on the Ashram School students answers to the question 'What does your soul look like?'.
Finding The Soul – Finding the soul is all the issue of life. One must be first what one really is. One must get right oneself first.
The Yogic Approach To Life – The yogic approach to life beginning as a little deeper poise of consciousness can, if pursued long enough, lead to such a marvellous realisation — a realisation of a Conscious Soul in a Conscious Universe, living as a master and a king, over the lesser manifestations of matter, life and mind.
---
Book Details
Author: Indra Sen
Print Length: 20
Publisher: Sri Aurobindo Ashram
Book format: Pdf, ePub, Mobi
Language: English

---
Book Download
---
Contents
O Soul, My Soul!
Finding The Soul
The Yogic Approach To Life
---
Sample
O Soul, My Soul!
The soul is joy, it is thrill, it is bliss, it is freedom, it is freshness, it is hope, it is certitude, it is sure existence, it is continuity. It is truly a wonder, a marvel, a deep mystery.
The Gita says, "One sees it as a mystery, another speaks of it as a mystery, still another hears of it as a mystery, but even on hearing of it, not one knows it." (ch.2.29) Ths Gita speaks of the soul a great deal and in many contexts, but this verse sums up its descriptions by the use of the word 'Ascharya' over and over again. 'Ascharya' is what evokes surprise, wonder, what is felt as mysterious and marvellous.
We often found Mother's ways mysterious and difficult to understand. She explained that when She saw a person, all that She was interested in seeing was the state of the soul in him. Was it sufficiently developed, bright and luminous, influential and active or too submerged and withdrawn, passive and a silent witness and not bright enough. If the soul sparkled in the eyes, then no vices of life mattered, he was a fine man.
The Mother once asked a young man, who happened to be placed in a situation of new experiences and strong external sensations, how his soul felt about it all, what his soul said to all that. Ordinarily, we are carried by the sensations and we do not, we cannot, withdraw from them a little and consult our soul, our deepest and best friend. And if we succeeded in doing so, we would immediately feel free and would no more feel lost in the crowding sensations.
---
About Author: Dr. Indra Sen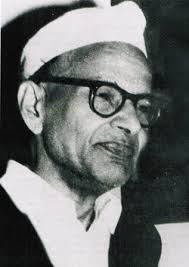 Dr. Indra Sen (13 May 1903—14 March 1994) was a noted scholar, author and educationist who obtained his Master's degree in Philosophy and Psychology from the University of Delhi and Ph.D from the University of Freiburg in Germany. He taught Philosophy and Psychology at the Hindu College in Delhi. In 1939 he visited Pondicherry and soon became a staunch follower of Sri Aurobindo and the Mother. In 1943 his wife Lilawati was asked by the Mother (who renamed her Violette) to settle down in Sri Aurobindo Ashram as inmates along with her two children. Dr. Sen also joined the Ashram in 1945. He had presented several famous papers on psychology in academic circles but for him the study of psychology was not sufficient without a corresponding spiritual realization because, according to his daughter Dr. Aster Patel, he wanted a realization in consciousness of the spiritual truths of existence. In the works of Sri Aurobindo he found the basis of a wholeness which 'would make the experience a fact of personal corroboration.' He coined the term 'Integral Psychology' which was accepted by Sri Aurobindo as the proper term for presenting his psychological work. [Read more…]
https://auro-ebooks.com/wp-content/uploads/2020/11/Indra-Sen-O-Soul-My-Soul_250sq.png
250
250
Auro e-Books
https://auro-ebooks.com/wp-content/uploads/2023/06/auro-ebooks-logo.png
Auro e-Books
2020-11-29 12:58:28
2021-02-20 23:48:00
O Soul, My Soul! by Indra Sen