Savitri Bhavan – The Buildings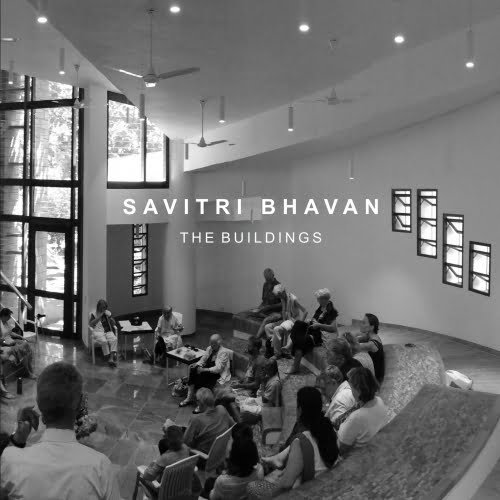 Savitri Bhavan – The Buildings
This booklet has been created in response to the widespread interest in the architecture of Savitri Bhavan expressed by students and professionals.
---
Author: Helmut Schmid
Print Length: 79 pages
Publisher: Savitri Bhavan
Book format: PDF
Language: English
---
Book Download
---
Table of Contents
Auroville
Sri Aurobindo and the Mother
Savitri Bhavan
The Brief
Urban Context
Sri Aurobindo Plaza
The Site
Space Program
Timeframe and Finances
Design Criteria
Main Floor
Ground Level
Architectural Concept
Main Building
Circulation Areas
Picture Gallery
Multipurpose Hall
Sangam Hall
Ground Level
Amphitheatre
Open Air Classroom
Savitri Hostel
Reading Room
Water Management
The Statue
Specifications
Activities and facilities offered by Savitri Bhavan
History
Credits
---
Book Sample
Savitri Bhavan – The Buildings
Savitri Bhavan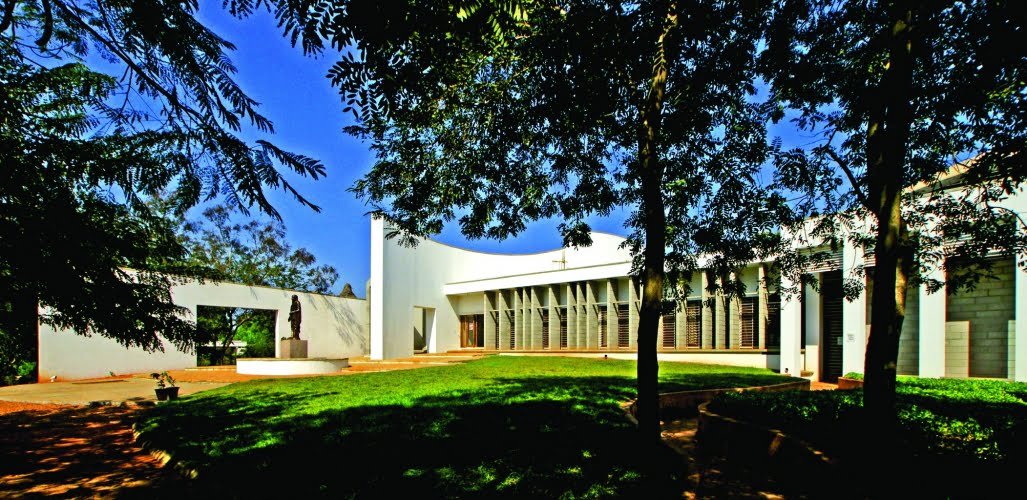 Savitri Bhavan is a centre in Auroville dedicated to fostering a living sense of Human Unity through spiritual education based on the vision and teachings of Sri Aurobindo and the Mother. The central focus is Sri Aurobindo's mantric epic 'Savitri – a legend and a symbol', a poem of almost 24,000 lines, on which he worked for over 30 years. The Mother has called it 'The supreme revelation of Sri Aurobindo's vision'.
Savitri Bhavan aims to gather and create, to house and make available to the interested general public all kinds of materials and activities that will foster a deeper appreciation of 'Savitri', of the lives, work and vision of Sri Aurobindo and the Mother, and of the aims and ideals of Auroville.
…
About Author: Helmut Schmid
Before coming to Auroville in 1979, Helmut Schmid was working for 10 years in a professional environment in Stuttgart, Germany, planning and designing University Campuses and Medical Schools.

Here he is involved in architectural designs and construction, mainly of institutional buildings.

Building design should not put the designer's personality in the foreground. Louis Kahn says "the architect's greatest worth is in the area where he can claim no ownership – the part that doesn't belong to him is his most precious".

Looking in this direction, the exploration of the creative process becomes a very exciting and rewarding experience. "Uncompromising rules, robust and varied rhythmic expression, distinctiveness of melodic line, clarity and harshness of harmonies, trenchant radiation of textual hues, last but not least simplicity and transparency of the musical tapestry as well as firmness of the formal structure" – that's what Igor Stravinsky tried to achieve in his musical compositions. In Helmut's view this would also apply to good architecture.

But architectural designs – however fine they may be – cannot be separated from the wider urban environment. "The life between buildings" (Jan Gehl) affects human wellbeing and growth even more. For this a clear and systematic planning approach is required, based on an overall vision of the whole city in all its complexity of life, as well as an effective decision-making structure. Only through this will Auroville become "the city the earth needs".
https://auro-ebooks.com/wp-content/uploads/2019/05/Savitri-Bhavan-The-Buildings-cover250sq.jpg
250
250
Auro e-Books
https://auro-ebooks.com/wp-content/uploads/2023/06/auro-ebooks-logo.png
Auro e-Books
2019-05-09 05:05:04
2019-05-09 05:05:04
Savitri Bhavan – The Buildings