Transcendent Sky
Transcendent Sky is a collection of poems that explore the spiritual essence of life and inspire the awakening of the Soul and Spirit towards greater enlightenment and self-awareness. Through a unique offering of inspiration, contemplation, and insight, this book of poetry expresses some of the author's inner experiences and personal reflections along the spiritual journey. It is a journey that evokes the Oneness of all of Life and the Divine Presence that dwells uniquely within each person. A meditation of words flow through these poems with the power to uplift, transform, and transport one's Being to inner realms of Light, Love, Beauty, and Consciousness.
---
Book Details
Author: Noel P. Parent
Print Length: 64 pages
Publisher: Auroville Arts Service
Book format: Kindle, PDF, iBooks & others.
Language: English
Price: $2.65
---
Book Download
This E-book is sold officially under the Auroville Arts Service of the Auroville Foundation.
---
Book Sample
Transcendent Sky
Human Unity
playing in a vast field of Oneness
a false division strives towards the True
in conflict and tension seeking to Become,
yet lost in its own distorted vision:
a sight born of separation's lie
casting shadows where only Light exists,
imagining abysses where only Connection dwells;
illusions mimicking as reality in mind's divide.
embodied beings upon a missioned Way
struggling to realize a reconciled Image,
a universal diversity upon the breath of the Divine
moving together in a forgotten unison,
collectively blossoming a limitless Life
where Youth flows from the womb of death
as an unending Expression of humanity's One Soul.
from moment to moment life's endless labor reveals,
awareness expanding upon Surrender's poise,
minds joining with vastness of Mind,
hearts merging in a single Ocean Heart,
bodies melting within a Supreme Body;
a secret Closeness hidden in the kiss of space
as an animated Existence envisioning Itself
with married eyes gazing from the inner Expanse.
stationed in Truth's indivisible Being,
an Eternal Love with an Infinite Embrace,
a Supreme Harmony dances between Souls,
intimate and free, a caress of God's Identity
in the born substance of a Human Unity.
Spirit of Change
as consciousness continues along its habitual grooves
and life mimics history's dying memories,
a spirit of change works its transfiguring grace
pressing infinity upon a finite world
awakening eternity's gaze within the vision of time,
a vast power mingling with every atom's move,
penetrating the heart of all unseen things,
the microcosms which build into the macrocosm's eye,
the forces which vibrate within a vastness supreme,
calling forth from within the sun-birth of matter's cells;
a spirit that dwells in the circulating air,
which inhales an unknown presence inhabiting all
and strikes its blows upon satisfaction's lies,
purifying the aged truths of humanity's ways
in the transforming fires of divinity's dawn;
stalking falsehood with its illuminating Truth
it grows in the years and appears in the obvious,
an invisible worker of commonplace miracles,
dissolving all obstacles with a mere touch;
it tilts perception towards a newly lit view,
fashioning beliefs and thoughts by harmony's rhythm,
arranging every atom by the Divine's omnipotent Will,
it smiles in the child born for the Future;
it is a wave of living truth, conscious and free,
which finds as much delight in a rock as in a hand
and seeks to manifest the unknown in earth's unknowing cradle.
…
---
About Author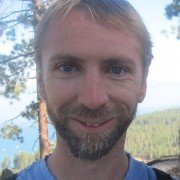 Noel Parent is a writer of poetry, children's stories and other contemplative and inspirational articles, including the self-published book of poetry, entitled Transcendent Sky, and the children's book, entitled Yaroslava's Flowers.
He moved to Auroville in 2007 and has worked at the Matrimandir Gardens, Botanical Gardens, Unity Pavilion and other projects in support of the community. Originally from the U.S., he grew up in South Bend, Indiana and attended the University of Notre Dame. He has done research work on Peace and Consciousness, and has experience working in nonprofit organizations with focus on refugees, adult and family literacy, the environment and trees, education, and children. He has been a Reiki practitioner since 1999 and has practiced various forms of Yoga and meditation, among other spiritual practices, for over 15 years. He is a vegan, a yogi, a cyclist, a minimalist, a truth-seeker, a lover of Life, and aspires to always be a Hero-Warrior to help transform the world towards its hidden Greatness. He aspires for Light, Love, Truth, Beauty, Peace, and the awakening of the great Something Else that lies Beyond, and Within, all of us – the intimate Divine Essence which is at the Heart of Life.
https://auro-ebooks.com/wp-content/uploads/2015/09/Transcendent_Sky250sq.png
250
250
Auro e-Books
https://auro-ebooks.com/wp-content/uploads/2023/06/auro-ebooks-logo.png
Auro e-Books
2015-09-14 08:25:33
2019-05-05 02:11:17
Transcendent Sky