Wu Wei (Laotzu's Tao) by Henri Borel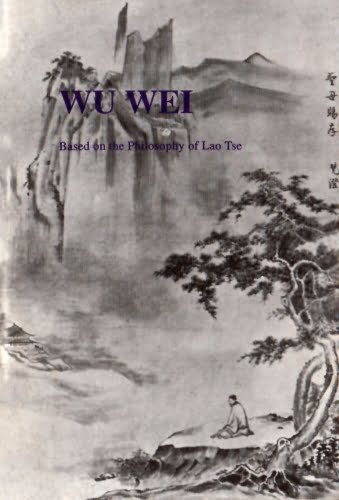 Wu Wei (Laotzu's Tao)
Laotzu was more than likely the first scholar to have a vision of spiritual reality, somewhere around the 6th century B.C. At that time, his visions were a source of ridicule, misunderstanding and ostracism. Included in this volume are the explanation of Tao, according to Laotzu; and a study of his Wu Wei. A short history of Laotzu can be found within as well.
From the autor: The present study on Lao Tse's 'Wu Wei' should not be considered in any way as a translation, even free, of that philosopher's work. I have simply tried to render the essence of his wisdom in all its purity: I have here and there given a direct translation of the truths enunciated by him, but most of this work is the development, in a form elaborated by me, of some principles to which he confined himself for formulation.

Lao Tse's is a tiny book and extremely simple at that: the author's thought is condensed in a few words taken in their pure primitive sense, sometimes a very different sense than the one assumed in other works, in the works of Confucius for example, but those few words are the Gospel. Lao Tse's work is not a philosophical treatise; it simply exposes the truths to which Lao Tse was led by his philosophy: only the quintessence of that philosophy is there, not the development of his system.

This small work is wholly penetrated by that essence, but is not a translation of Lao Tse. In his book there is none of the comparisons drawn by me from the landscape, the sea and the clouds; nowhere has he spoken of Art, also he has not specially dealt with Love. In dealing with these subjects, I have expressed the ideas and feelings deducing instinctively from Lao Tse's profound philosophy, for one who has been long penetrated by it. It may be then that my study contains much more of myself than I imagine, but in that case also, it will be the expression of the thoughts and feelings awakened in me by the words of Lao Tse.
---
Book Details
Author: Henri Borel (Translated by Shyam Sunder Jhunjhunwala)
Print Length: 46
Publisher: Auro e-Books
Contributor: Krishna
Book format: Pdf, ePub, Mobi
Language: English

---
Book Download
---
Contents
TAO
ART
LOVE
---
Sample
Wu Wei (Laotzu's Tao)
The Sage was standing before me and looking at me. It was all a revelation.
I had the same impression as at the sight of a great light which does not dazzle, but soothes.
He was before me, tall and straight like a palm tree. His face was peaceful like a calm evening, amidst the silence of trees and tranquillity of moonlight. His whole person breathed the majesty of Nature, as simply beautiful, as purely spontaneous as a mountain or a cloud. From his presence alone emanated a sacred atmosphere like the pious influence that penetrates the sweet light of a countryside at twilight. I felt uneasy under his deep look, and saw my miserable existence revealed in all its mediocrity. I was unable to speak, but felt his luminous influence in silence.
He raised his hand with a gesture similar to a swaying flower, and gave it to me with a cordial frankness. He spoke, and his voice was musical and sweet like the chant of the breeze amidst the trees:
"You are welcome, Stranger. What do you want of me, this old man?"
"I am in search of a Master", I replied to him humbly. "I am in search of a direction that can make a good man of me. For long I have explored this country, full of beauty, but men seem to be dead and I am as poor as ever."
"You are making some mistake here", said the Sage. "Don't try so hard to be so good. Don't try for it excessively hard, else you will never attain to the true wisdom. You know how the Yellow Emperor regained his magic pearl? I am going to tell you that.
"The Yellow Emperor once went on a voyage to the Red Sea and climbed the summit of the mountains of Kouen Loun. Returning to the South, he lost his magic pearl. He resorted to his brain, imploring it to find it back, but in vain. He resorted to his eyes, but in vain. He resorted to his eloquence, but always in vain. In the end he resorted to Nothing, and Nothing rendered it to him.
'What an extraordinary thing', exclaimed the Yellow Emperor, 'that Nothing has the power to find it back!'
---
About Author: Henri Borel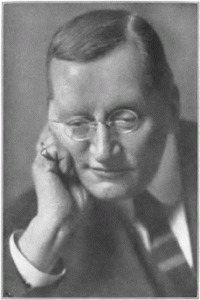 Born in Dordrecht, Netherlands, in 1869, Henri Borel belonged to a family of military men. Equipped with a degree in Hokkien Chinese from Leiden University and a working knowledge of Mandarin, he began his career as an interpreter and government official for Chinese affairs in the Dutch East Indies. His in-depth understanding of the Chinese language, culture and people enabled him to be identified as a colonial spokesperson of the Chinese population. A journalist, author and poet, Borel's interest in China finds reflection in all his literary endeavours.
https://auro-ebooks.com/wp-content/uploads/2019/02/Henri-Borel-Wu-Wei-cover250sq.png
250
250
Auro e-Books
https://auro-ebooks.com/wp-content/uploads/2023/06/auro-ebooks-logo.png
Auro e-Books
2019-02-28 12:51:16
2019-07-20 11:04:29
Wu Wei (Laotzu's Tao) by Henri Borel