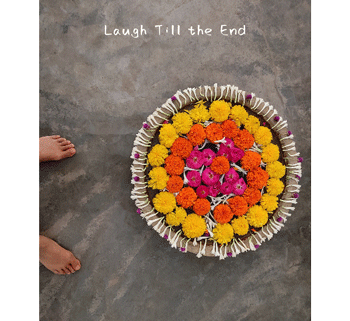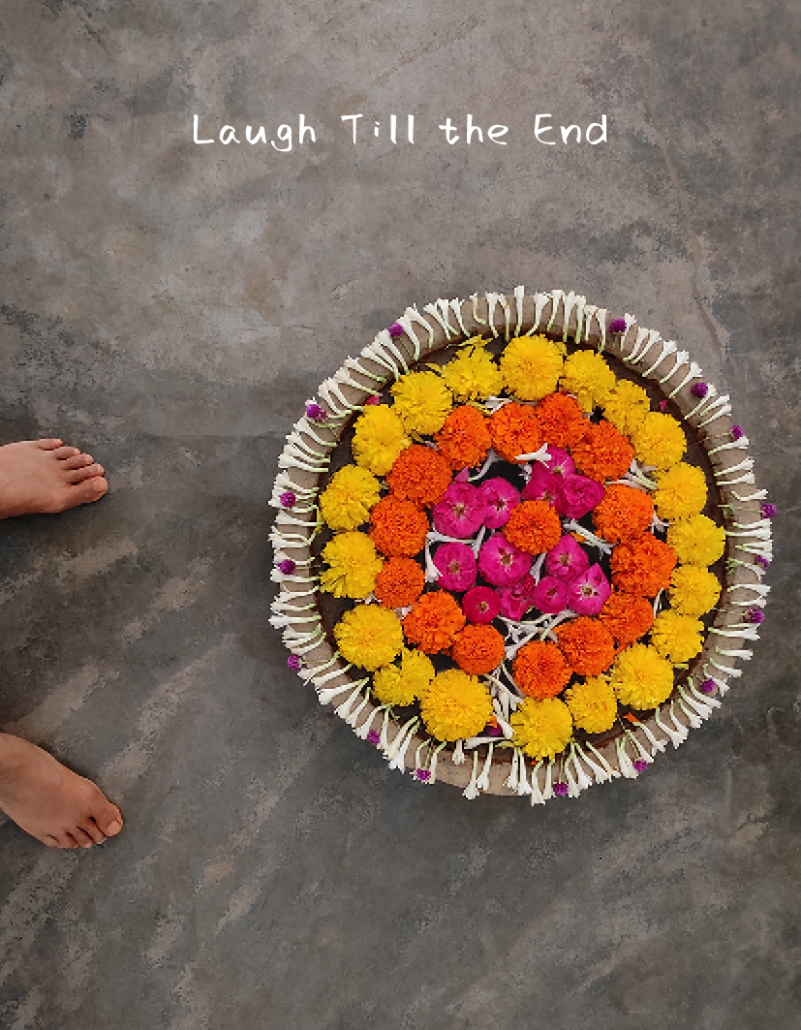 It "dawns" on me that it is our duty to make life so interesting that all the gods and goddesses want to come and join in the play——a Life Divine, isn't it? Otherwise, we will be taxed by the inner, eternal law.
The poems in this collection each came in their own time, and flow in the sequence of Nature, Man and God.
May we enjoy the banquet of life in all its flavours, including the hearty laughter.
---
Book Details
Author: Anandi Zhang
Print Length: 109
Publisher: Our Home, under Auroville Art Service
Original source:
Submitted by:
Book format: Pdf
Language: English

---
Book Download
---
---
Sample
Laugh Till the End
I laughed
At myself
So loud
That I woke up
From sleep
Still laughing.
*
We mix and mingle
Into hybrids
Believing ourselves
A higher breed.
*
You open your mouth wide
Not to speak
But to yawn.
I see you draw
A full stop
To our conversation.
*
Preparing to talk with family
Ended in hours of dialogue
With myself.
*
He talks about
Being an introvert.
Words flow
Cannot stop.
*
A light-hearted smile
Weighs more than
A solemn speech.
*
No longer posing
As familiar strangers
God grins at me
From every face.
---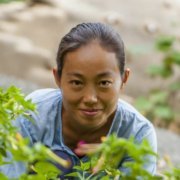 I'm Anandi Zhang. I live in Auroville. Poetic since childhood, I lost it somewhere along the way. Then, inspired by Sri Aurobindo's Savitri and sonnets, as well as Kabir, Rumi and others' poems, the poetic sense came back to me, and very organically I started to write down poetic expressions from inspirations, observations and reflections of life experiences. Mostly, the "poems" come on their own, in a poetic sense, images, words or whole poems, and I simply pen them down.

For me, poetry is a life-juicer, life-saver, and life-enricher. And I hope to inspire poetry reading and writing in a lot of people, to bring back the Poet that we are as eternal children. [Read more…]
https://auro-ebooks.com/wp-content/uploads/2023/10/Laugh-Till-the-End-sq350.png
350
350
Website Visitor
https://auro-ebooks.com/wp-content/uploads/2023/06/auro-ebooks-logo.png
Website Visitor
2023-10-06 02:57:59
2023-10-21 23:56:27
Laugh Till the End